"Medipeace will present the sublime happiness that only donors can feel."
Hello, I am Chae Jong-yil, the Chairman of Medipeace.
The World Health Organization (WHO) declared in May, 2023 that COVID-19 should be treated as a long-term management issue rather than an emergency. Korean government has also downgraded the crisis level from serious to cautious, and we are gradually restoring a mask-free daily life.
However, in many countries with inadequate healthcare systems, people have been living without proper access to basic healthcare rights both before and after COVID-19. They urgently need food, treatment, and medications. At the same time, there is a need for improving healthcare systems. By enhancing healthcare systems, we can fundamentally improve human right to health.
Even in Korean society, there are still healthcare blind spots. The Examples are low-income elderly, children with developmental disabilities and adolescents in group homes.
As a specialized NGO in healthcare, Medipeace has been actively working under the value of Humanitarianism to improve basic healthcare rights in various countries since its establishment. We have proposed a suitable model for operating health clinics in Papua New Guinea and successfully strengthened the capacity of healthcare professionals. We have consistently visited various regions around the world including China, Vietnam, Senegal, Nepal, Bolivia and Tanzania from the early 21st century to contribute to the improvement of healthcare systems.
The projects undertaken by Medipeace require patience and continuous efforts for periods ranging from two to more than ten years to achieve success. These projects have been made possible thanks to the support and encouragement of our dedicated donors. We deeply appreciate all the Medipeace sponsors who generously stand by us, not turning away from the difficulties faced by others in the age we coexist in.
In the future, Medipeace will continue to eliminate healthcare blind spots in Republic of Korea and upgrade healthcare systems in other countries with not sufficient healthcare environments. As a token of gratitude, we will present our generous donors with the sublime happiness that only donors can feel.
Thank you.
June, 2023.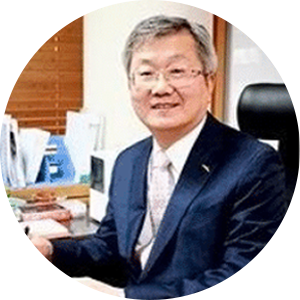 Chae Jong-yil
Chairman of Medipeace
Honorary Professor, Seoul National University College of Medicine
Lifetime Member, Korea Academy of Medical Sciences